Welcome to Lindsey Shores!
Hello, and welcome to Lindsey Shores!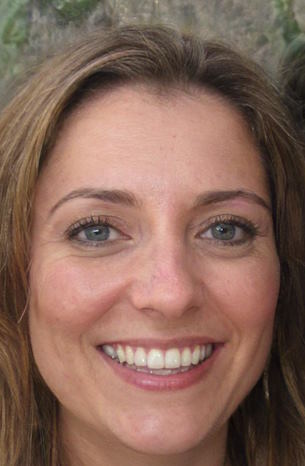 I'm Sindy Oram, a beauty expert who has transitioned into the world of blogging and social media influence. My passion lies in sharing insights on makeup, skincare, and beauty products that truly deliver. I'm all about efficiency, so I aim to save you time and money, allowing you to focus on life's more enjoyable pursuits, such as shopping and pampering yourself.
If you share my love for makeup, obsess over skincare, aim to defy the aging process, or simply can't resist experimenting with different hairstyles, you've come to the perfect place.
Lindsey Shores: A Journey Through Beauty
Lindsey Shores was born in 2009, inspired by a less-than-stellar experience at a beauty counter. What started as a single post has since evolved into a global community of makeup and beauty enthusiasts. With over a million annual views and a social media following of 1.4 million, our readers return to us because they trust our insights and recommendations.
About Our Product Reviews
We approach product reviews with utmost integrity, sharing only honest opinions and insights. Our content planning typically spans 4 to 6 weeks in advance, while skincare product reviews are scheduled at least 3 months ahead to allow for thorough testing. If you represent a brand or public relations agency interested in having a product reviewed, please feel free to contact us at [email protected]. If your campaign has specific time constraints or you're seeking guaranteed placement, let's discuss it further. We've built successful partnerships with numerous satisfied clients, agencies, networks, and brands over the years.
About Original Photography and Swatching
We take great care to provide accurate representations of the products we feature. The photographs on our site are either provided for our use or are original creations. Please note that our photography is protected by copyright, and usage without permission is prohibited.
When it comes to swatching products, we practice restraint. Swatches of makeup can vary widely based on individual skin tone, lighting conditions, and the calibration of computer monitors. What you see on a screen may differ significantly from the real-life experience. To illustrate this point, even my daughter and I can wear the same lipstick, gloss, eyeshadow, or blush, and it will appear distinct on each of us, rarely matching the swatch on a computer monitor.
At Lindsey Shores, we're dedicated to delivering trustworthy beauty advice, sharing our experiences, and fostering a community of beauty enthusiasts. We value your trust and appreciate your presence on our journey through the world of makeup, skincare, and beauty. Please feel free to explore our content and reach out if you have any questions or suggestions. Thank you for being a part of our beauty-loving community!